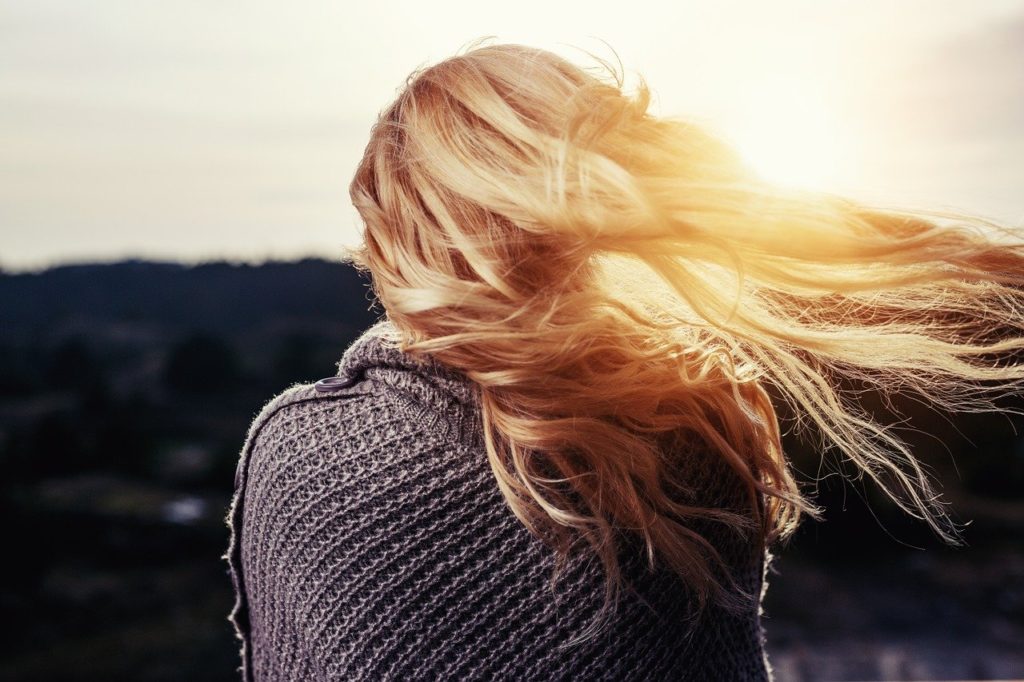 På afbetaling eller konto
Jeg var blot i begyndelsen af 20'erne, da jeg stiftede bekendtskab med mine første gældsposter. For at slippe væk fra en opvækst med en alkoholisk mor flyttede jeg tidligt hjemmefra. Ingen havde lært mig noget om økonomi.
Min mor var på bistandshjælp og førtidspension det meste af sit liv og brugte alt for mange penge på alkohol. Der var aldrig råd til noget, medmindre mine bedsteforældre spædede til.
Måske var det en af årsagerne til, at jeg var blevet meget materialistisk og optaget af at have de "rigtige" ting. I kombination med det var mine to første forhold mildest talt katastrofale. Den første mand, jeg var sammen med, måtte jeg flygte fra, fordi jeg frygtede for mit liv. Han var voldelig, og efter et par år i hans kløer så jeg ingen anden udvej end at tage benene på nakken uden nogen af mine møbler, tøj eller andre ejendele.
Så stod jeg dér på bar bund, men heldigvis med livet i behold. Den næste mand, jeg var i et forhold med, blev far til min søn, Elias, men det var heller ikke nogen succeshistorie. Christian var en del år ældre end mig, og han udnyttede min kreditværdighed, da han ikke selv havde en. Som sagt var jeg temmelig materialistisk, så hvad vi ikke lige havde råd til at købe kontant, overtalte han mig nemt til at købe på afbetaling eller konto.
Han oprettede kontokort i mit navn alle vegne, hvor det var muligt.
Det blev både til rejser, forbrugslån, indskudslån til vores lejlighed, møbler og meget andet.
– Ingen kvaler, Camilla betaler, plejede Christian at joke med. Og jeg grinte med, ung og naiv som jeg var. Da vores forhold efter nogen tid ikke fungerede, flyttede jeg fra ham med den søn, vi havde fået i mellemtiden. Den lille purk var hele min verden og skulle i hvert fald ikke mangle noget. Så ikke nok med, at jeg nu var efterladt med al gælden, jeg optog også nye forbrugs- og indskudslån til boligen for at kunne give Elias det allerbedste. Nu er materielle goder ikke lig med at være en god mor, men jeg tror, jeg forsøgte at overkompensere for både min egen fattige barndom og den kendsgerning, at han nu skulle vokse op uden begge forældre. 
Vi skulle jo have et sted at bo, så det var jeg tvunget til at låne til også. Min søn skulle ikke mærke noget De kommende år blev svære for mig. Ikke nok med at jeg følte mig som en kæmpe fiasko, det var også svært at være alenemor med fuldtidsjob og ikke rigtig nogen familie, der kunne hjælpe til, når hverdagen kogte over. Hverken Christian eller min mor var inde i billedet af hver deres årsager, og min far havde ikke lyst til at passe småbørn. Der stod jeg, og det hele voksede mig efterhånden over hovedet. 
Jeg endte med at måtte sygemelde mig fra mit job, og min læge sagde, jeg havde en depression og stress. Efter nogen tid uden bedring sagde jeg mit job op og kom på sygedagpenge, derefter på kontanthjælp. På grund af den ringe økonomi, jeg pludselig havde, var der ikke længere råd til at betale af på gælden, så det opgav jeg. Jeg forsøgte virkelig at spare, hvor det var muligt. Vi flyttede også til en billigere lejlighed, men det var ikke nok. Jeg bestemte mig for, at de få penge, jeg havde, skulle bruges på Elias. Han skulle i hvert fald ikke mærke, at jeg dårligt havde til dagen og vejen, og at selv kravet fra børnehaven om nye gummistøvler var en kæmpe udfordring for mig. Sådan steg min gæld støt gennem de kommende år, for når man ikke betaler, lægges der bare renter oveni.
Pludselig står man med en mindst dobbelt så høj gæld, som man lagde ud med. Rudekuverter og fogedret blev en fast del af tilværelsen, og jeg foragtede mig selv for følelsen af, at jeg var endt som min mor – uden alkohol, men alligevel. Jeg havde bestemt ikke regnet med, at jeg i en alder af 28 år skulle være registreret som dårlig betaler og dårligt eje salt til et æg. Sådan skulle det jo ikke være gået for mig. Jeg lå søvnløs over min gæld
Årene gik, og selv om jeg udviklede angst og socialfobi og stadig havde en dårlig økonomi, klarede jeg tilværelsen med Elias. Jeg satte tæring efter næring og vænnede mig til, at vi ikke havde mange penge. I det mindste havde vi hinanden og et helt okay liv. Stille og roligt fik jeg det bedre. Elias var mere selvstændig nu, og jeg fik et nyt job og dermed flere penge mellem hænderne.
Desværre var jeg jo bagud med alt efter en del år på kontanthjælp. Jeg startede med at betale af på lidt gæld, men var for det meste nødt til at bruge mine penge på at forsyne hjemmet med nye møbler, købe tøj, og hvad vi nu ellers havde brug for, som vi havde manglet i årenes løb. Det var svært at komme på fode igen, og jeg kunne ligge søvnløs over, hvordan min gæld bare voksede sig større på grund af renter og fogedretsgebyrer, men der var ikke noget at gøre ved det.
Man kan som bekendt ikke klippe håret af en skaldet. Men som livet kan være op ad bakke indimellem, er der heldigvis også gode perioder, og jeg blev også ældre og klogere. Vi formåede at få pengene til at slå til de næste 15 år, selv om jeg ofte var nødt til at være på kontanthjælp i lange perioder på grund af tilbagevendende angst. Gæld var desværre blevet noget, jeg forsøgte at ignorere på linje med grå hår.
Det var ikke særligt ansvarligt, men jeg orkede ikke at leve med konstant skyldfølelse over at være dårlig betaler. Jeg tabte 20 kilo Sidste år besluttede jeg mig for, at der skulle ske noget. Det skete i forbindelse med, at jeg på andre områder havde besluttet at lægge mit liv om, for jeg var ikke tilfreds med min tilværelse og min efterhånden meget høje vægt. Det var kun mig, der kunne gøre noget ved det, så jeg tog mig selv i nakken og gik i gang med en livsstilsændring.
Jeg tabte over 20 kilo på fem måneder, og jeg følte mig som et nyt menneske i en alder af 45 år.
Som følge af det store vægttab fik jeg mere energi, mere overskud og et mere optimistisk sind. Jeg tjente ikke vildt mange penge på mit job, men økonomien var dog bedre, end den havde været i mange år. Samtidig var Elias blevet så godt som voksen, og selv om han boede hjemme, havde jeg meget mere frihed til at koncentrere mig om mit eget liv. 
Det føltes lidt som en slags dominoeffekt, at jeg med de smidte kilo også havde lyst til at skille mig af med al anden overvægt i tilværelsen. Jeg begyndte at rydde op i hele boligen, skilte mig af med gammelt ragelse, fik sorteret ud i skuffer og skabe og gjort hovedrent. Helt automatisk fløj tankerne videre til min økonomi. Jeg var nødt til at se monsteret i øjnene for at kunne bekæmpe det. Jeg startede med at få styr på, hvad jeg egentlig havde af gæld. 
Det var ikke nemt, og det var ikke uden tårer, at jeg kunne konstatere, at jeg skyldte omkring 250.000 kroner til 17 forskellige kreditorer. Det lyder måske ikke som mange penge for nogle mennesker, men det var det for mig, som stadig var alene om alle udgifter og stadig ikke havde verdens højeste løn.
 Godt nok betalte Elias for at bo hjemme, men det var ikke meget, da han selv kun fik den laveste uddannelseshjælp. Det var næsten nytår, og jeg besluttede, at det kommende år skulle stå i økonomiens tegn. Jeg ville spare, leve nøjsomt, arbejde mere og begynde at betale af på min gæld. Bid efter bid. Jeg gik på nettet og fandt metoder og tip til at blive økonomisk uafhængig, og jeg satte mig for at gøre det til noget hyggeligt – hvis afbetaling af gæld da nogen sinde kan blive det. For mine julegavepenge købte jeg notesbøger og andre kontorartikler, og så lavede jeg farverige budgetter og gjorde kuverter klar til penge og diverse små opsparinger. 
Jeg kunne næsten ikke vente med at træde ind i det nye år, så jeg kunne komme i gang med min økonomiske rejse. Som tænkt, så gjort. Jeg startede året med at skære ned på madpenge, droppede forbruget til alt det sjove, spiste ikke ude, købte ikke nyt tøj eller makeup. Hvad der er sparet, er tjent, blev mit nye motto. 
Jeg tog ekstra småjob såsom let rengøring, hundeluftning og den slags. Selv små beløb hober sig op, hvis man lægger alt til side. Jeg fandt også ud af, at hvis jeg hævede pengene, så jeg havde dem fysisk i hånden frem for på et plastkort, var det lettere at spare. Alle disse nye vaner kører stadig glimrende for mig, og jeg er superglad for mit nye liv, hvor både kilo, rod og gæld er godt i gang med at blive skrællet af min tilværelse. Jeg har stadig lang vej igen med afbetalingen af gælden, men nu kan jeg se lyset for enden af tunnelen, og vægten af skyldfølelsen, som er taget af mine skuldre, svarer næsten til de 25 tabte kilo, jeg har opnået med min nye livsstil.